Some People Are Diamond And Some People Are Coal
« Older The MTA's Jingle | Sending 'Love Letters' on My Pants Newer »
A guy passed me by as I was lugging my busking gear up the stairs at the subway station. He then retraced his steps and came back to help me, saying: "I thought someone was with you – that's why I didn't stop to help". That someone he thought was with me was a younger guy who was climbing the stairs behind the nice guy. (He didn't offer any help). The nice guy ended up helping me with all four flights of stairs. Some people are diamond and some people are coal…
There was nobody playing at the Music Under New York spot on the platform.
A guy told me that the first time he saw a musical saw was in 1977 in Santa Cruz, CA. He left his home in Boston and went to look for a career as a comedian. He said there are lots of clubs in Santa Cruz, which is why he went there. He met Tom Scribner there when Tom was playing the musical saw in the town square. I have read about Tom and have seen photos and a video of him – he was very instrumental in the revival of the musical saw in CA. The guy said I am the 2nd musical saw player he has ever seen.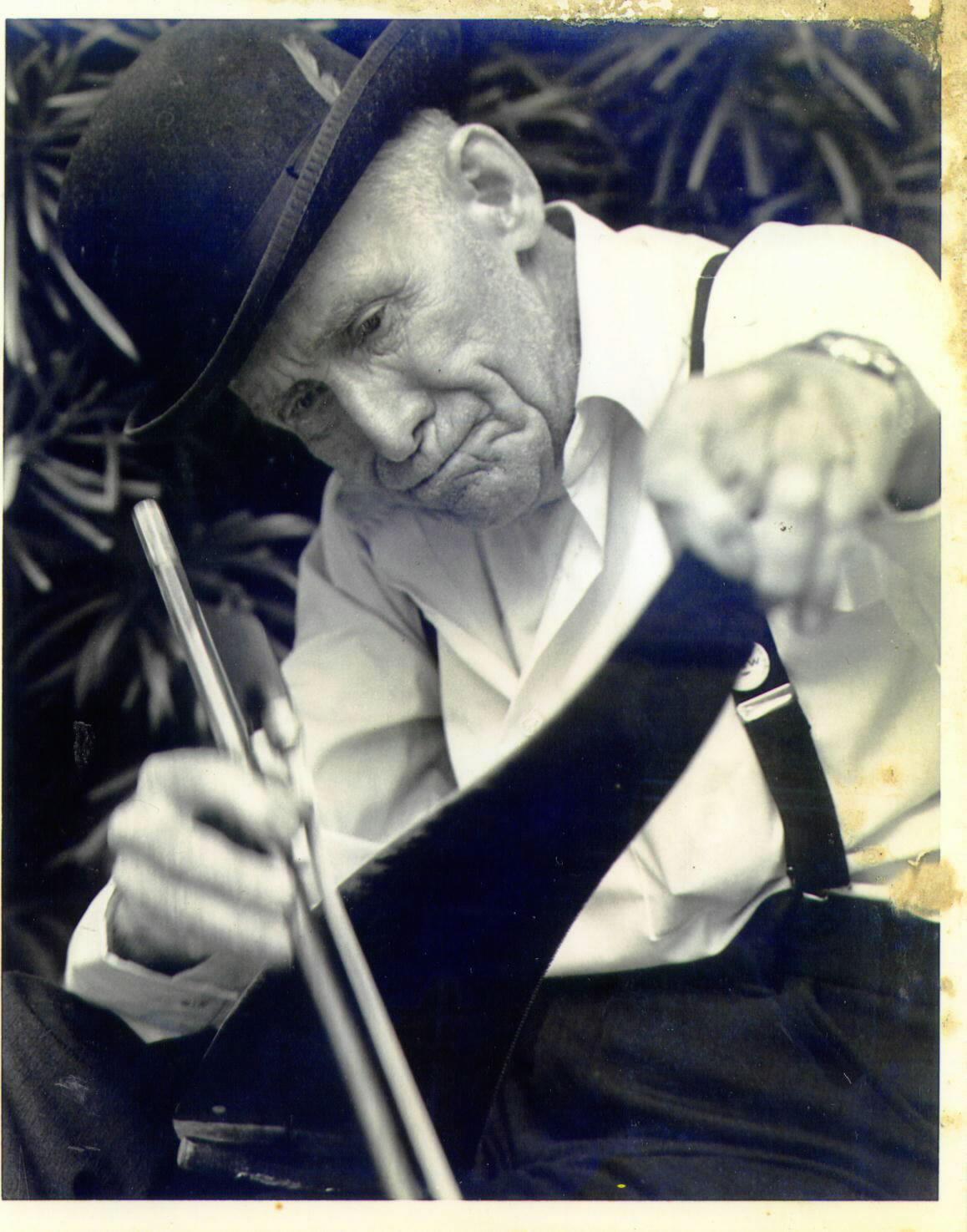 Bob of the Astoria Historical Society stopped to say 'hi'. I told him that I read his article in the newspaper about Mr. Steinway (of Steinway & Sons, the piano company) passing away. Bob said they might start a music performance series at the Steinway factory. That would be cool.
Sleepy Lester, the chromatic harmonica player, stopped to say 'hi'. In all the many years he has been busking he has never played in this spot.
As I was playing 'Misty' a guy told me that he is a choir director at a church at 132nd Street. His choir just had a concert and they sang 'Misty' – so that's why he had to stop and listen to me, he said. He knows Moses, another musical saw player – Moses was his guitar teacher in Gayana where they are both from.
I got a coin that says: 50 ORE – Norec 1996. On the other side of the coin there is a picture of a crown. Turns out it is a coin from Norway. This is going straight into my coin collection! I love it when people put foreign coins in my donations bucket. I guess if I ever go to Norway again I might spend this coin, but until then – I'm just enjoying it.